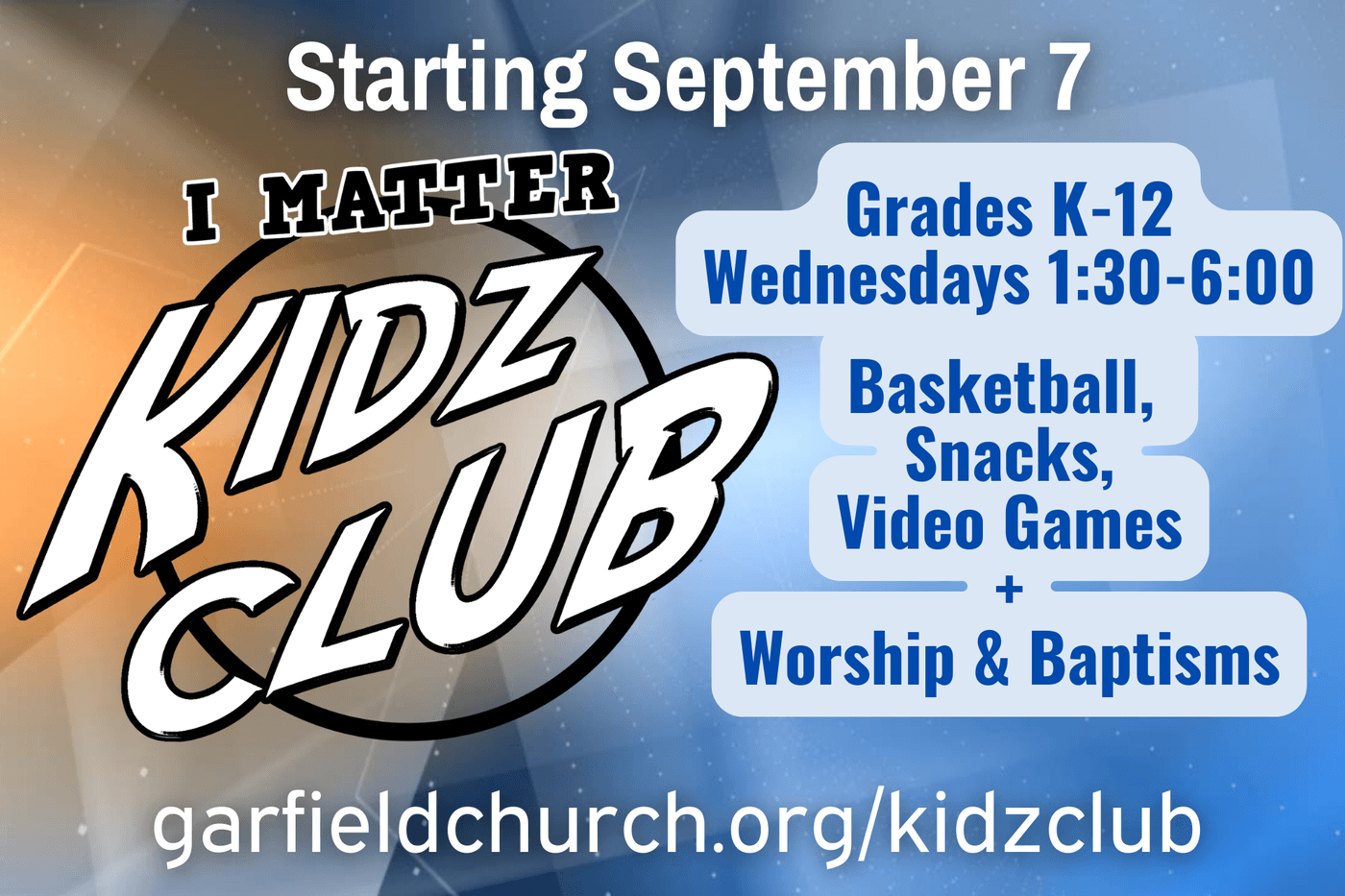 Kidz Club Wednesdays
1:30 - 6:00 PM
Starting, September 7
Wednesday Kidz Club is a weekly after school program for students K-12th Grade. We provide a safe, supervised space for kids to eat snacks, hang out with friends, play basketball, video games & board games, and get help with their homework. We finish with live music, worship & a faith lesson. Wednesday Kidz Club is 80% fun, 20% serious and 100% free of charge to participants and their families.*
Kidz Club happens from 1:30-6:00 every Wednesday that SEL Schools are in session. If you have to arrive late or leave early that is no problem at all.
Kidz Club is at our South Euclid Campus located at 1534 S. Green Road - right next to the post office.
If you or your student want to be part of Kidz Club, just fill out the form below and come to our South Euclid Campus (1534 S. Green Rd) any Wednesday beginning Wednesday, September 7.
If you are looking for something deeper, after you fill out the Kidz Club form, keep scrolling and check out Kidz Club: DEEPER
For more information including email scott@garfieldchurch.org. To volunteer or sign up please use the form below.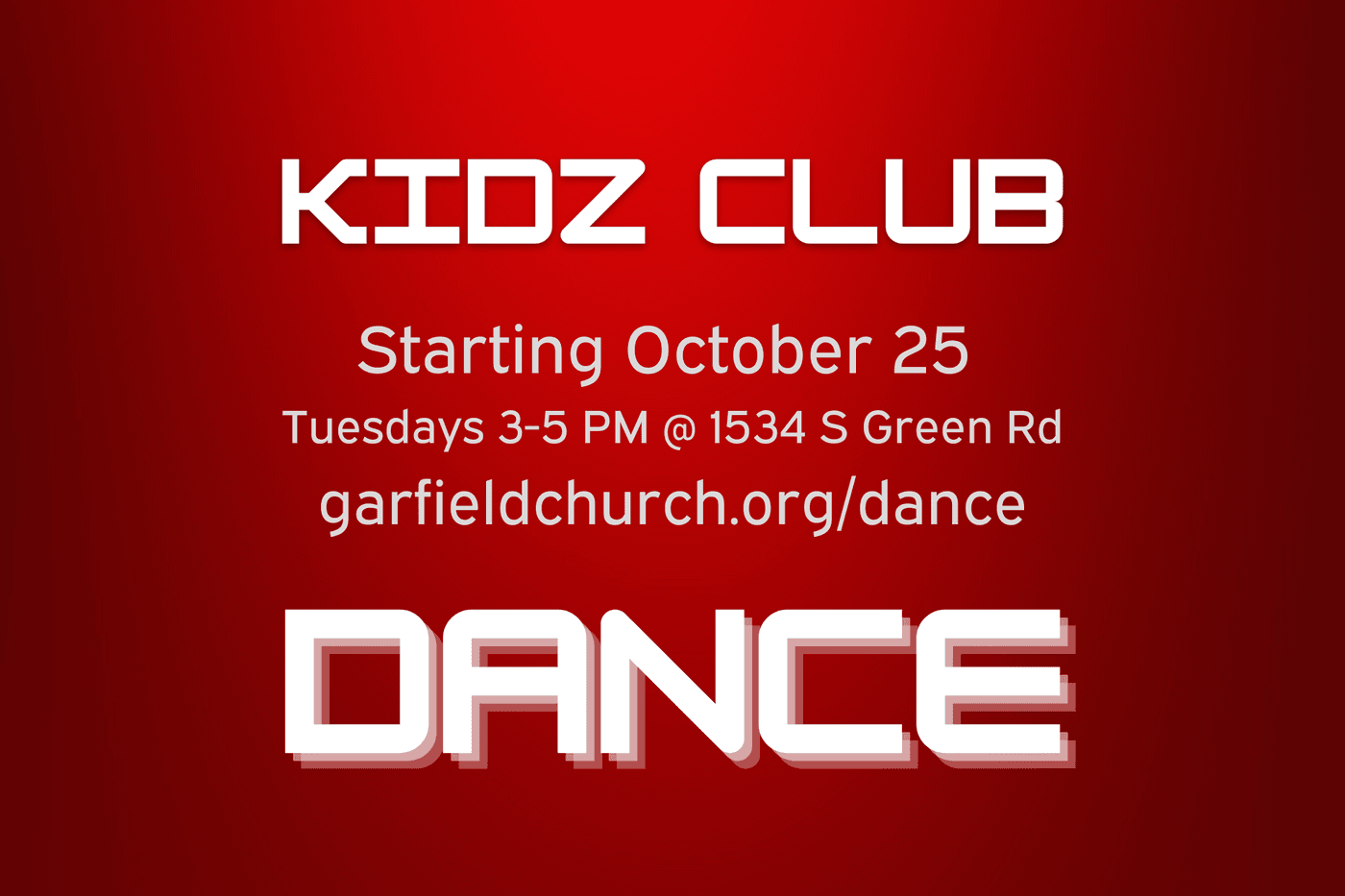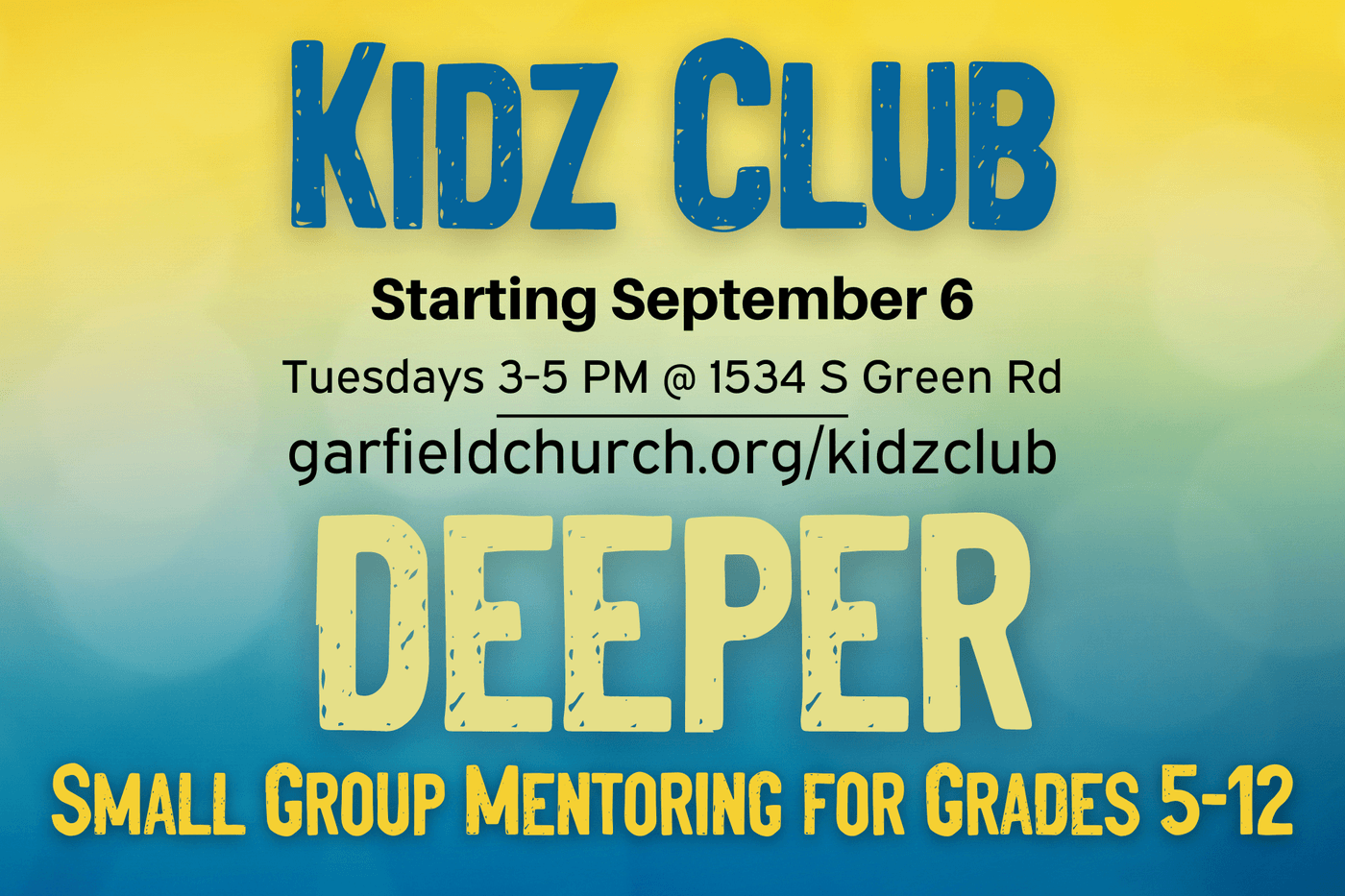 Kidz Club: DEEPER is for students grade 5-12 who want to go deeper and get more serious about life, faith, relationships, maturity, Jesus, etc.
Kidz Club: DEEPER is small group mentoring, with groups divided by age & gender. We'll have separate boys and girls groups for 5th - 8th graders and 9-12th graders.
Kidz Club: DEEPER will take place from 3:00-5:00 PM every Tuesday that SEL schools are in session, beginning on Tuesday, September 6. Snacks will be provided and there will be some time for kids to relax and unwind, but most of the time will be spent in small groups with faithful adults helping kids navigate faithfully through the challenges and possibilities of life.
Kidz Club DEEPER is 80% serious, 20% play and 100% free of charge to participants and their families.*
If you are interested in Kidz Club: DEEPER, complete the participant sign up form below and come to our South Euclid Campus (1534 S. Green Road) any Tuesday SEL Schools are in session beginning on September 6.
*Kidz Club and Kidz Club: DEEPER are free to participants and families but not free for Garfield Church to operate. If you believe in what we are doing and would like to help support this ministry, go to garfieldchurch.org/giving to make a one-time or ongoing contribution. You can also fill out the volunteer form below. One of our leaders will contact you sort out the best way for you to make an impact with the kids.