Prayer is foundational to everything we do at Garfield Memorial Church. Therefore, you can find a number of ways to engage in prayer throughout our church community.
You can...
Send requests to our prayer team (scroll down for a simple prayer request form) or email prayer@garfieldchurch.org
Attend the House of Prayer via Conference Call on Mondays at 6:30 PM or Wednesdays at 7:00 PM - Dial 339.209.5473.
Monday House of Prayer Moving to In-Person service effective August 29th, 6:30-7:30 PM (Pepper Pike Sanctuary). This in-person service will be in the Pepper Pike Sanctuary and will include soaking prayer, interactive prayer stations, communion and prayer partners. Watch for updates on hybrid options for those who wish to participate remotely.
House of Prayer Soaking Service on Thursdays from 6:30 to 7:30 PM. This in-person service is in the Pepper Pike Sanctuary. Soaking prayer is a modern form of contemplative prayer. While listening to contemplative music, people put themselves in an attitude of stillness, focusing on Jesus and open to the Holy Spirit but with no requests or agenda. The aim is to be still in God's presence. Use this link to learn more about soaking prayer. NOTE: Last service is August 25th.
Join our House of Prayer Facebook group: https://www.facebook.com/HOPGarfieldChurch/
Put your prayer into action.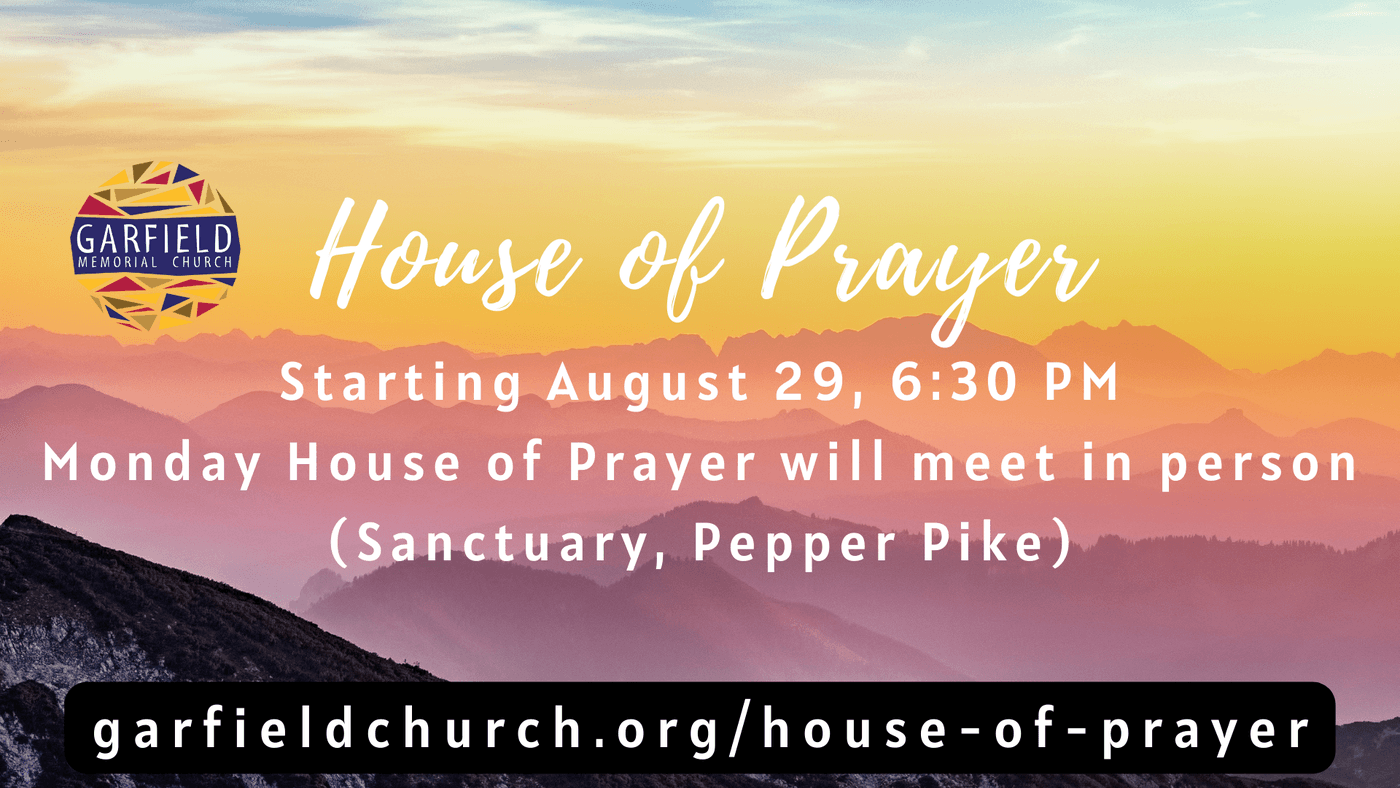 PRAYER REQUESTS
PRAYER IN MOTION
Prayer in Motion is a great way to grow your prayer life. It is a ministry to engage in prayer in a variety of different ways. Updated on a monthly basis. It is sure to bless you and strengthen your faith! Click the tile below to learn more.
PRAYER ROOM
When our buildings reopen, please come to our interactive prayer room and post a prayer request on our Chalk Request Board. It is near the Sanctuary at the Pepper Pike campus when our facilities are open.
You can also donate a cross for our Cross wall. The theme of Prayer Room is based on John 10:9, " I am the Door"